Regular price
Sale price
$22.00 USD
Unit price
per
Sale
Sold out
Dissolves and removes bugs without excessive scrubbing




Spray on, wait, then wipe off

Specialty formula minimizes messy run-off

Cleans without leaving residue

Protects finish from acidic residue left by insects

Safe for all rubber boots and chrome or painted leading edges
Spray Evoke Signature Shine Bug Remover on desired surface. Wait for one minute and watch the bugs dissolve. No excessive scrubbing required. Gently wipe the surface off with a microfiber towel to reveal a clean, non-greasy, glossy shine. Repeat as necessary for your desired results.
Due to the variations in aircraft finishes and manufacturing materials, Evoke Aviation recommends testing the products in an inconspicuous location first. Not intended for use on raw, untreated aluminum.
Contains

Water, Cocobetaine, 1,2-Benzothiazol-3(2h)-one, Quarternary Ammonium Chloride Compound, Methanol
First Aid

IF ON SKIN: Wash with soap and warm water thoroughly after handling. If skin irritation occurs: get medical advice/attention. Take off contaminated clothing and wash before reuse.

IF IN EYES: Rinse continuously with water for several minutes. Remove contact lenses if present and easy to do - continue rinsing. If eye irritation persists: get medical advice/attention.

IF INGESTED: If product is swallowed, call the nearest Poison Control Center, doctor, or Personal Emergency Response Services (PERS) at +1 (800)633-8253

IF INHALED: Move person to fresh air and consult physician. Provide an estimate of the amount ingested and present label or SDS to health professional.
View full details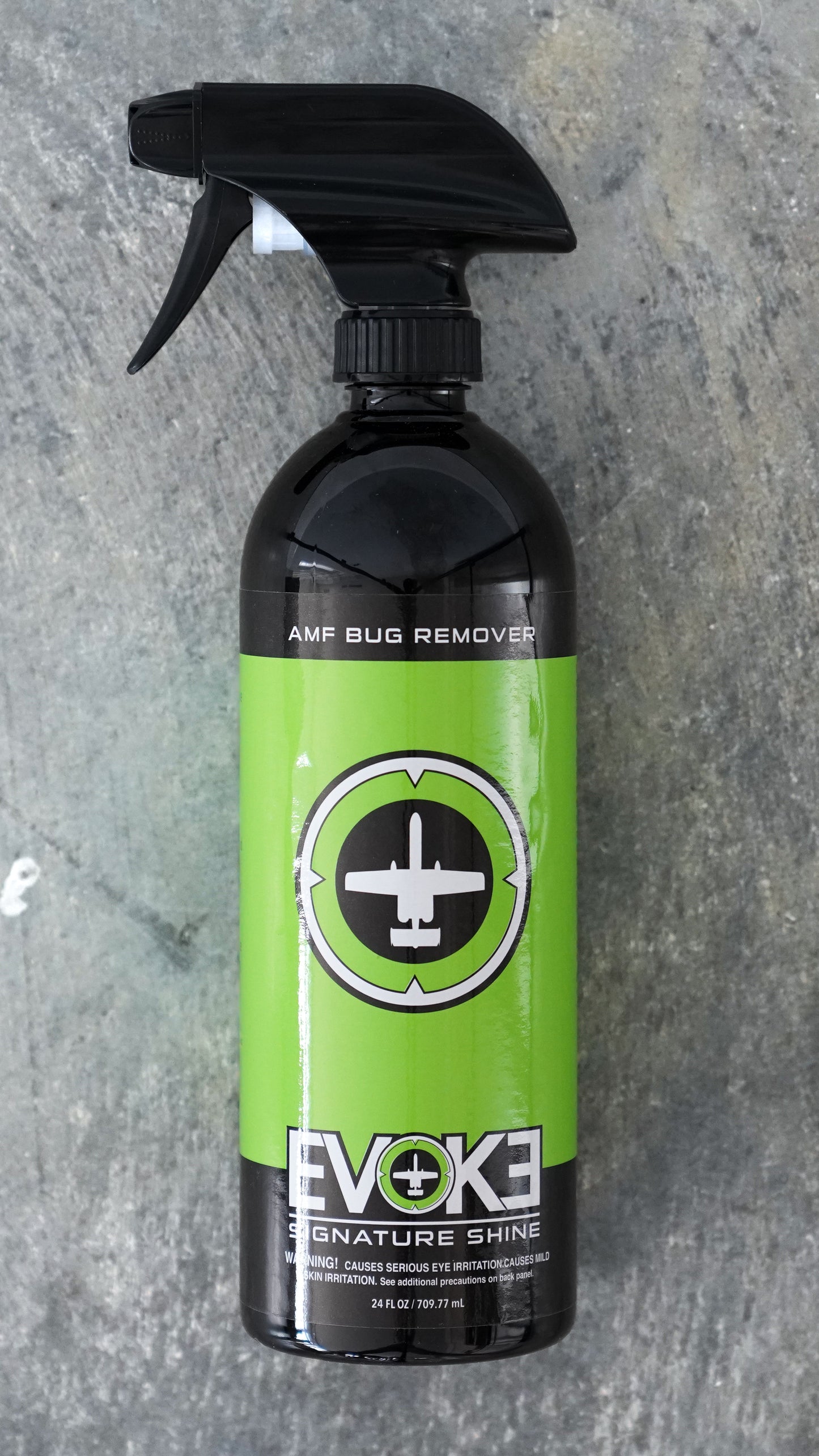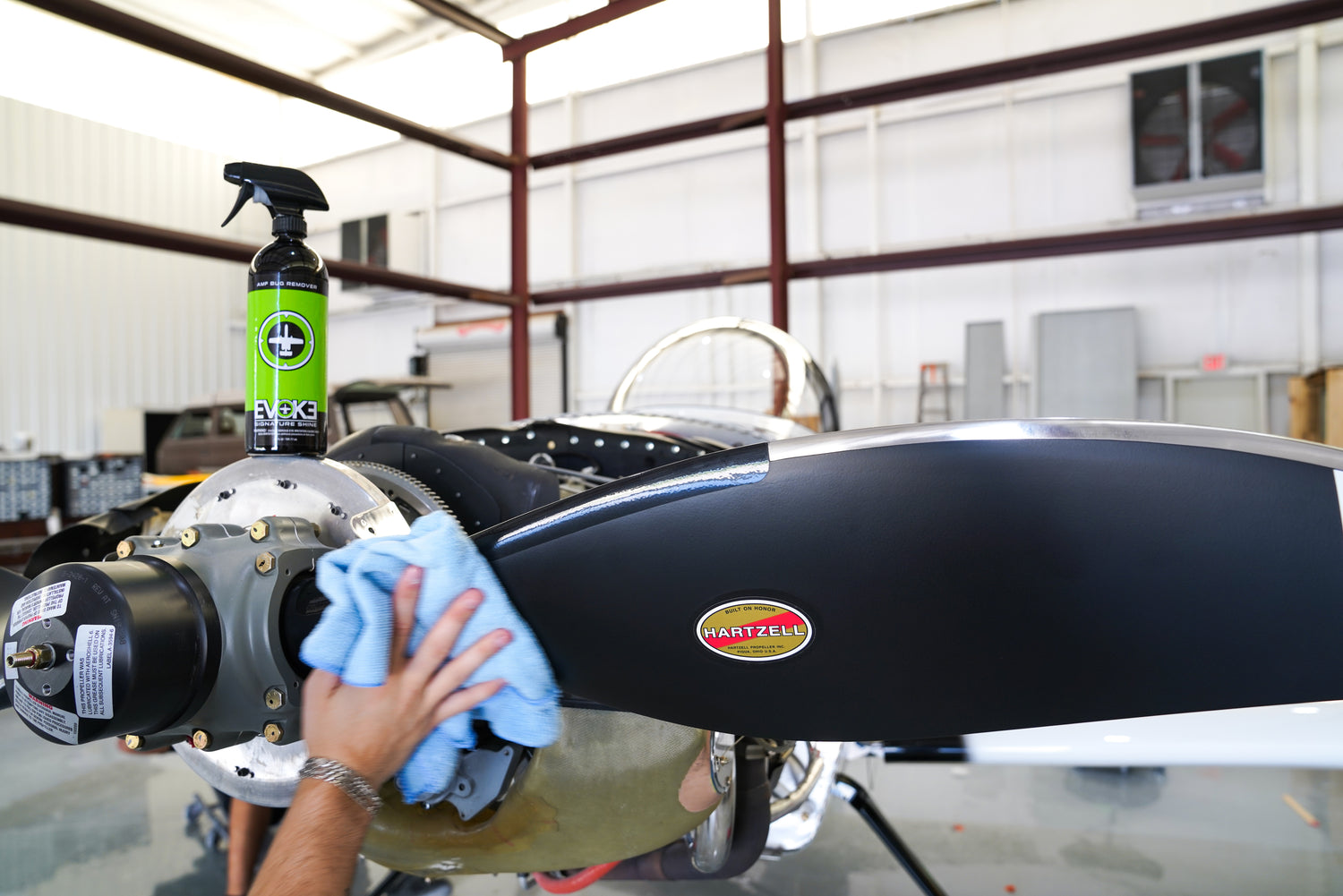 Bugs Be Gone
Simply spray Evoke Signature Shine Bug Remover, wait, and wipe surface for a non-greasy, glossy shine that is bug free. Removing acidic residue left by insects to make sure that your aircraft's exterior is protected and clean.