Regular price
Sale price
$22.00 USD
Unit price
per
Sale
Sold out
Quick detailer with high gloss polymer sealants

Resists fall out, UV, and bird droppings

Anti-static formula to inhibit electrostatic discharge

Leaves a show quality, streak-free shine

Ideal for all painted, stainless, and chrome surfaces

Spray on, wipe off application
Lightly spray Evoke Signature Shine Quick Clean on a 2-3 foot area of the desired surface. Disperse evenly using a microfiber towel. After first wipe, use the dry side of towel to wipe the surface to a spot free, high gloss finish. Repeat the process until the entire surface area is complete, then admire the shine.
Due to the variations in aircraft finishes and manufacturing materials, Evoke Aviation recommends testing the products in an inconspicuous location first. Not intended for use on raw, untreated aluminum.
Contains

Water, Orange Terpenes, Dipentene, 1,2-Benzothiazol-3(sh)-One, Terpineol, Siloxanes and Silicones, Di-Me, Polymenrs and Hydroxy Terminated Silsesquioxanes, Rhodinal, Quarternary Ammonium Chloride Compound, Lillial, Citral, Citronellol, Ethoxylated Branched Alcohols, Methanol, Octamethylcyclotetrasiloxane, Decamethylcyclopentasiloxane, Hexadecyltrimethyl Ammonium Chloride
First Aid

IF ON SKIN: Wash with soap and warm water thoroughly after handling. If skin irritation occurs: get medical advice/attention. Take off contaminated clothing and wash before reuse.

IF IN EYES: Rinse continuously with water for several minutes. Remove contact lenses if present and easy to do - continue rinsing. If eye irritation persists: get medical advice/attention.

IF INGESTED: If product is swallowed, call the nearest Poison Control Center, doctor, or Personal Emergency Response Services (PERS) at +1 (800)633-8253

IF INHALED: Move person to fresh air and consult physician. Provide an estimate of the amount ingested and present label or SDS to health professional.
View full details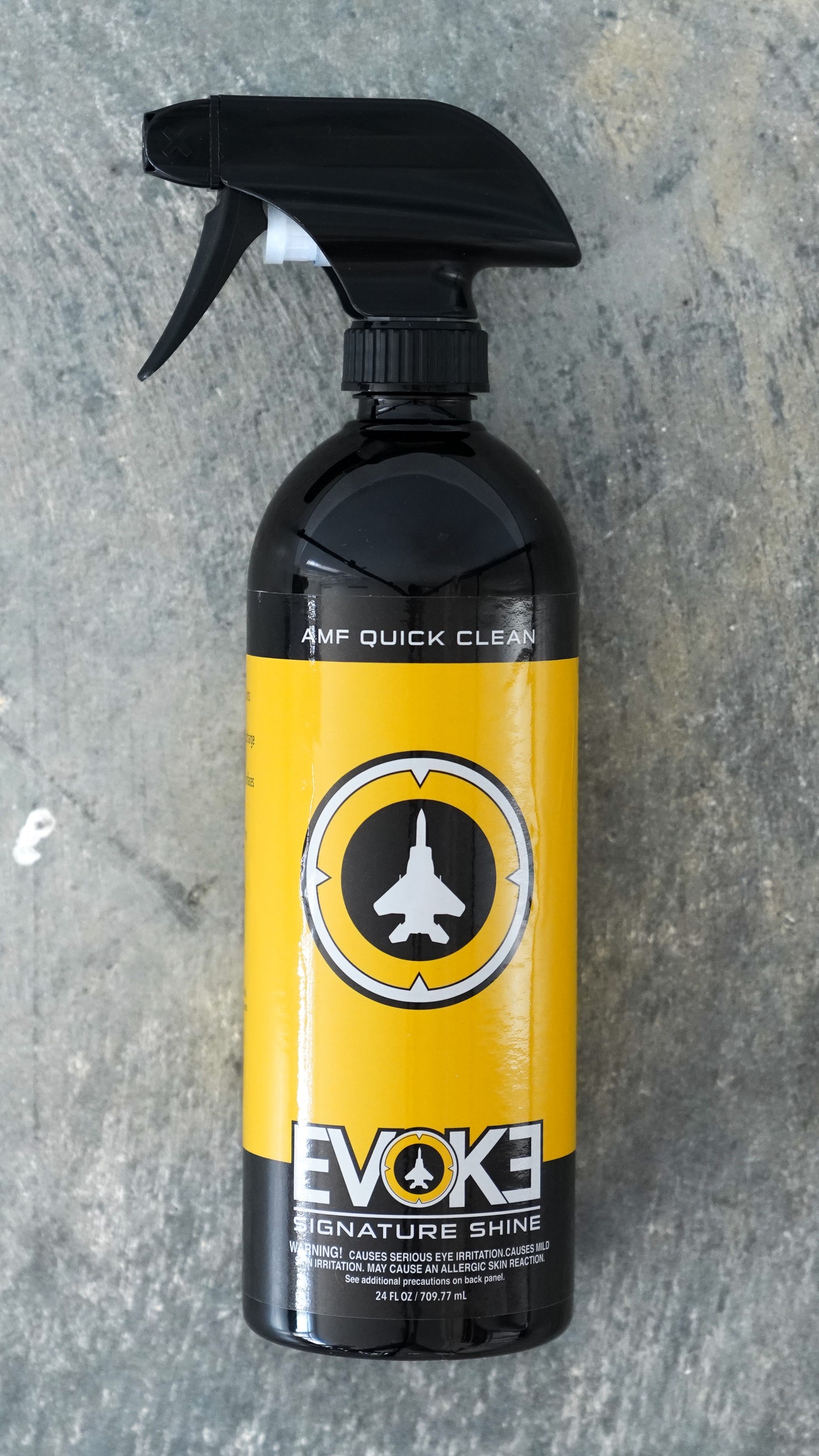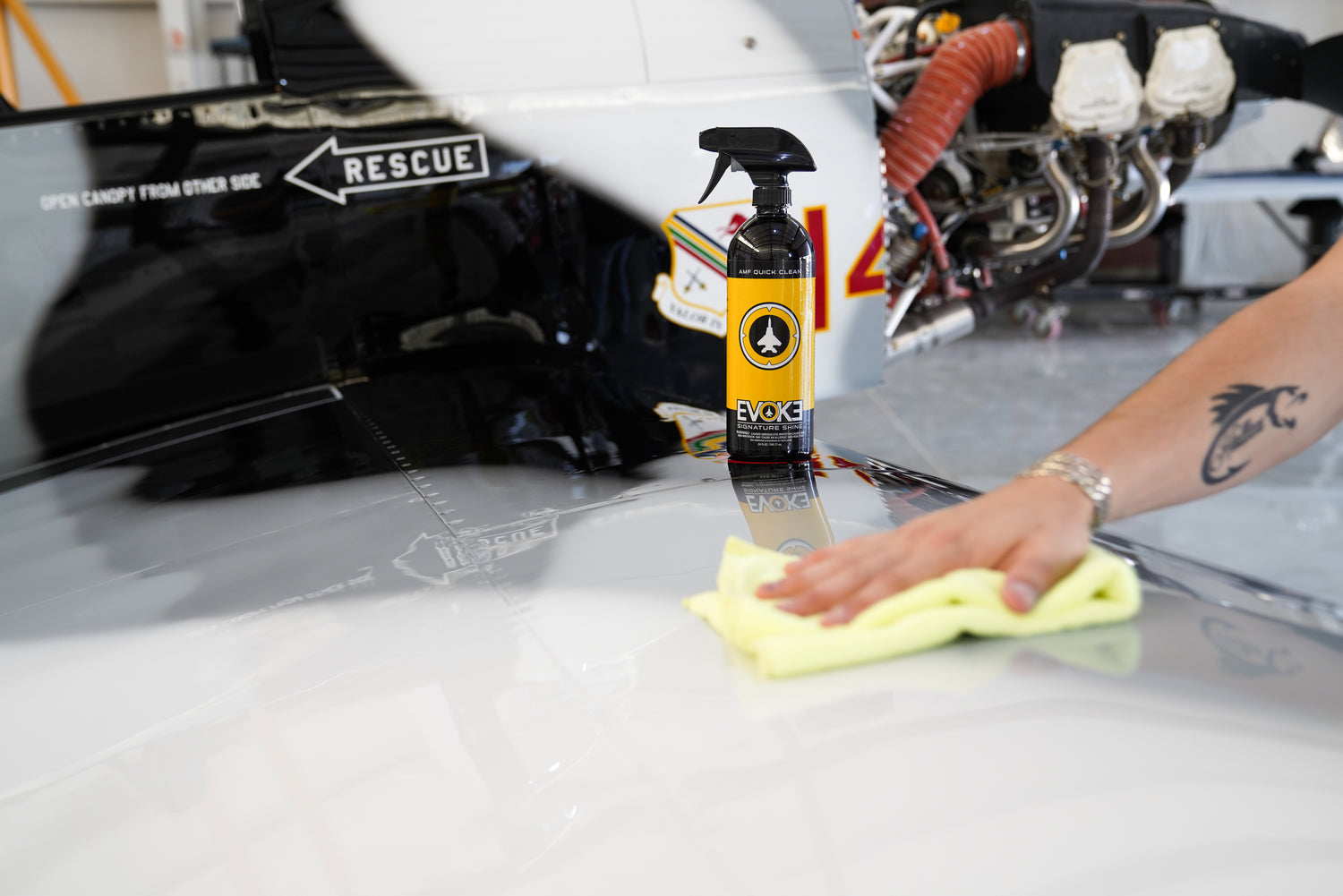 Streak Free Shine
Evoke Signature Shine Quick Clean will leave your plane with a high gloss finish that resists fall out, UV rays, and bird droppings, keeping your aircraft cleaner for longer. Use on all painted, stainless, and chrome surfaces and your aircraft will be ready to show off.