Regular price
Sale price
$25.00 USD
Unit price
per
Sale
Sold out
Montan Blend Pure Wax - easy to spray, simple to wipe off

Specialty formula to minimize electrostatic discharge

Provides high gloss, durable, long-lasting UV protection

Perfect for all painted surfaces

Safe on vinyl moldings and decals

Spray on, rub in, let dry to haze, wipe off
Shake well, apply to a clean, cool, and dry surface. Spray Evoke Signature Shine Speed Wax on a 2-3 foot area. Rub product onto surface using a clean microfiber towel and allow wax to dry to a haze. With a clean microfiber towel, wipe away dried residue to reveal a high gloss finish. For best results, rotate towel frequently. No mechanical buffer required.
Due to the variations in aircraft finishes and manufacturing materials, Evoke Aviation recommends testing the products in an inconspicuous location first. Not intended for use on raw, untreated aluminum.
Contains

Water, Paraffin Wax, Alumina, Poly(Dimethylsiloxane), Propylene Glycol, Montan Wax Emulsion, Carboxylated Polyelectrolyte Copolymer, Acrylic Acid, Monoethanolamine, 5-Chloro-2-Methyl-4-Isothiazolin-3-One, Cl Acid Yellow 23, Coumarin
First Aid

IF ON SKIN: Wash with soap and warm water thoroughly after handling. If skin irritation occurs: get medical advice/attention. Take off contaminated clothing and wash before reuse.

IF IN EYES: Rinse continuously with water for several minutes. Remove contact lenses if present and easy to do - continue rinsing. If eye irritation persists: get medical advice/attention.

IF INGESTED: If product is swallowed, call the nearest Poison Control Center, doctor, or Personal Emergency Response Services (PERS) at +1 (800)633-8253

IF INHALED: Move person to fresh air and consult physician. Provide an estimate of the amount ingested and present label or SDS to health professional.
View full details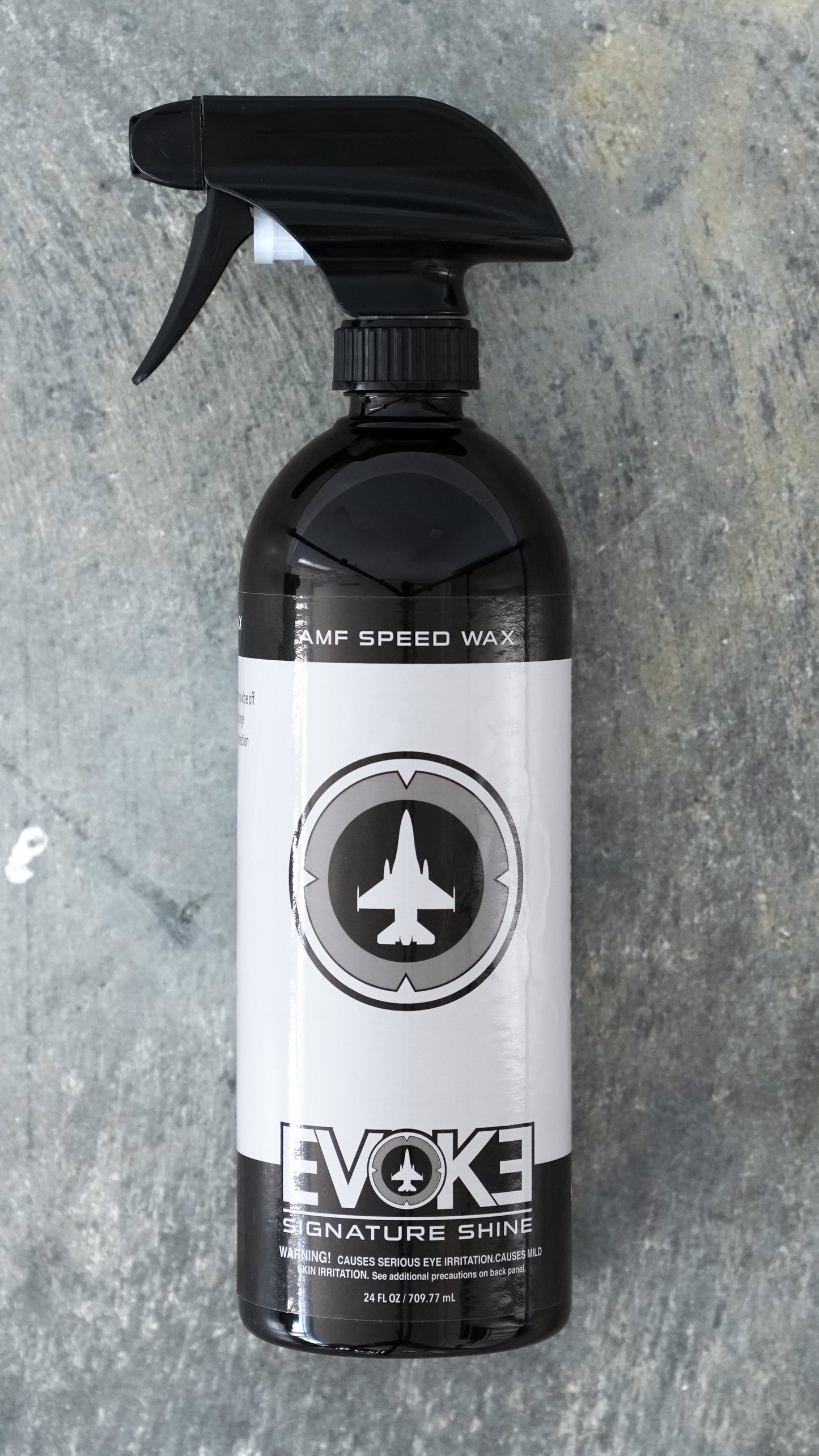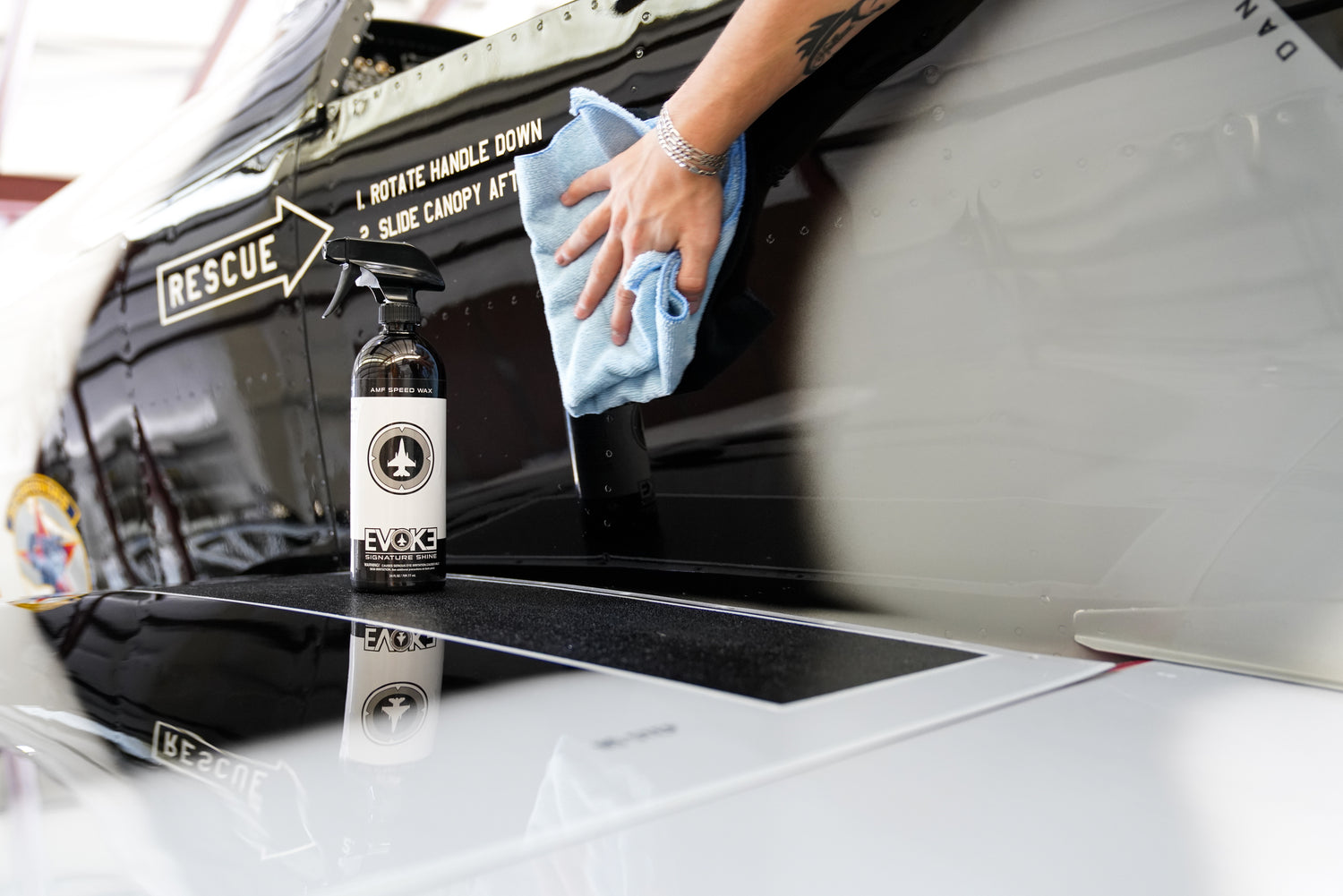 Instant Paint Protection
Use Evoke Signature Shine Speed Wax to get a high gloss finish while protecting your aircraft's paint and decals. Minimizes electrostatic discharge for your safety while preparing your plane's exterior for all conditions.